Robotics, Artificial Intelligence and Megatrends are at the top of the hour. Frank Astor has spent more than 35 years regaling audiences with his versatile and compelling stage presence. As a veteran entertainer, he has what it takes to deliver such complex content in a convincing, enjoyable and humorous way.
Frank Astor has devoted himself to the highly topical themes "Trends of the Future" and "Digital Transformation" for his latest show and worked together with Germany's leading trend agencies and future researchers. The result? A superlative event program full of surprises: "Robo Sapiens – Is there a life between 0 and 1?".
Press, professionals and viewers are thrilled!
"Dear Mr. Astor, your program has impressed not only me, but was the focus of the participants' conversations not only throughout the evening, but long after it was over.
Unanimous opinion: Intelligent analysis, translated into elaborate texts and scenes, which were combined with clever word plays and allusions, thus yielding the mix everyone yearns for in times of banal comedy and lame jokes. And the reminiscences touched on unforgettable shows at the exclusive Munich cabaret (Lach- und Schießgesellschaft) or the private Düsseldorfer comedy theater (Kommödchen).
Great entertainment with plenty of food for thought that we continued to chew on at home. Thank you very much!
Best regards
Yours Prof. Dr. Werner Klaffke (geschäftsführender Vorstand) HDT Essen | About us | Berlin House of Technology"
[/su_row]
"How Frank Astor connects company-related topics with entertainment is awesome!"
Martin Zeil, Bavarian Minister of Economic Affairs

"Your program was sensational, and I enjoyed it with all my colleagues immensely well."
Dr. Frank Götzelmann, Managing Director of Tyczka Energie
"A science-based infotainment show on technological innovations, Megatrends, Artificial Intelligence  and Robotics."
Southgerman newspaper
Again Frank Astor has succeeded in making a litter, which sets a new trend. He skillfully combines the latest technological developments with an actor's talent, wit and music.
The trend and future show "Robo Sapiens"…
will inspire you and inspire your guests.
is unique and ahead of its time.
gives you and your guests the best way to meet the trends of the future with humor.
Book Frank Astor now , because the future is already there!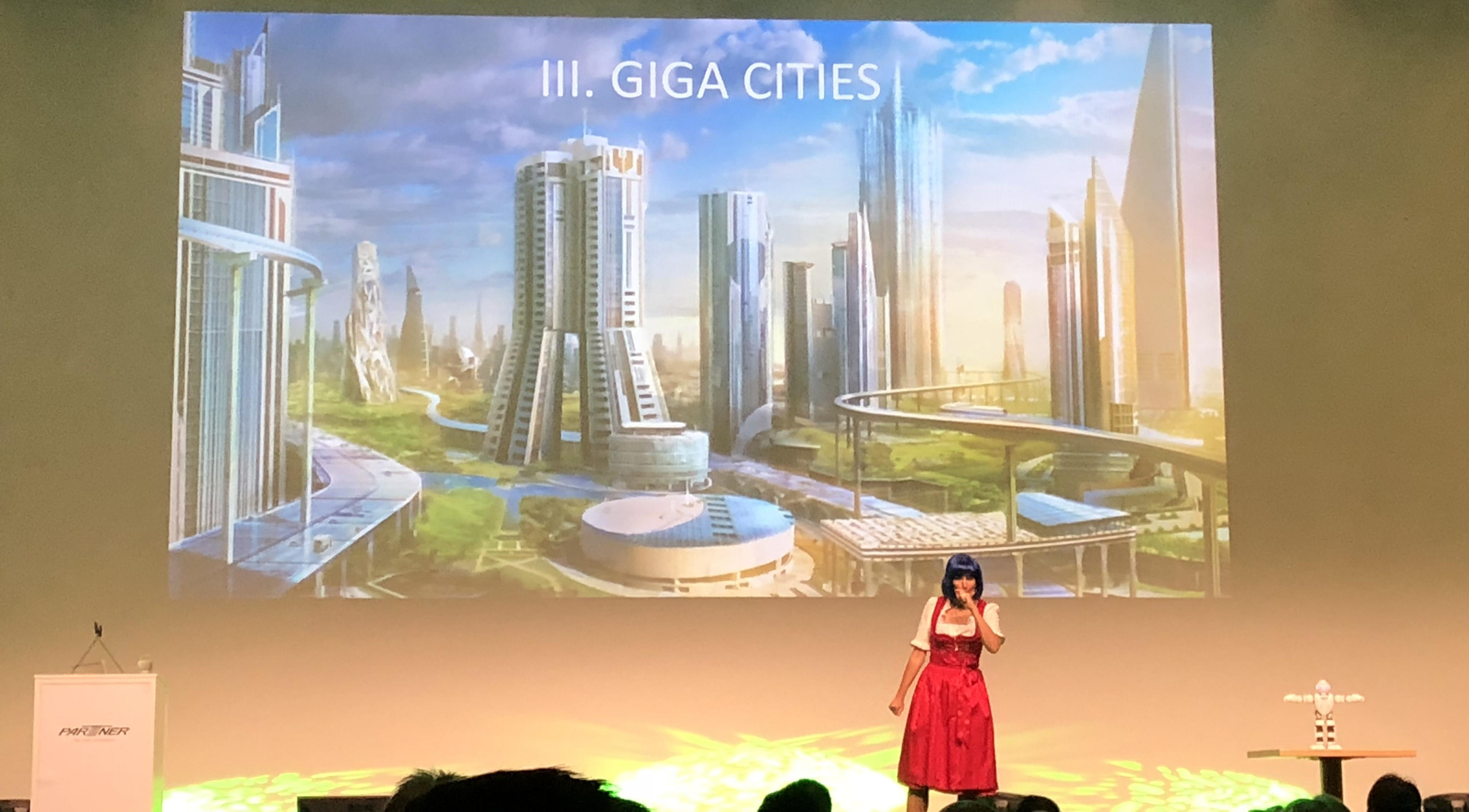 ---
Digital transformation and innovation are about to revolutionize our lives.
Learn how the trends of the future are already today your success guaranties.
Robo Sapiens – An entertaining infotainment show on technological innovations, megatrends, artificial intelligence and robotics.
In his future show, Frank Astor provides orientation in the jungle of technological developments and trends. He is able to draw a fine line between technical innovations and the trends that are relevant to your future.
"Robo Sapiens" entertains, stimulates thought, inspires and informs in an impressive way.
Your guests, customers and employees experience an inspiring event.
At the same time, the show meets so many absurdities of our modern life with a wink.
And this makes your employees and guests the most touched with digital transformation and robotics.
More about Frank Astor at www.frank-astor.com
A must for your future-oriented event or an extraordinary theatrical evening.
The show has a modular structure and is adapted to your event according to the event and the industry in its thematic focus and duration.
Presentation form.
In the s
cientific details close cooperation with the best future research and trend agencies takes place. To be up-to-date with the latest news. Only developments that already exist are shown. The audience will be amazed at what is already possible today. At the same time, they are depriving them of their contact with future technologies and robotics.
---